In this day and age, you can talk to people all over the world online via email, Skype, Twitter, Facebook, Chat forums etc. You can chat with friends and family...or meet strangers and make new "cyber friends" that share common interests.

When I was pregnant, I joined birth board forums for expectant mothers. It was a great place to talk, share, ask questions, laugh, etc during your pregnancy with other Moms going through similar things.

I came to meet some super amazing women that all also had babies in March 2008. A smaller group of us formed our own private group and have stuck together ever since. We are from all over the US and Canada...from Southern California to New hampshire. We range from Stay at Home Moms, Working Moms, "crunchy" Moms, School teachers, CFOs, nurses and more.

These women have helped keep me sane over the past 3 years. I have gone through marital issues that eventually ended in divorce, issues with my daughter and her finally being diagnosed with Asperger's and many other daily life struggles. Our group is always there for eachother.

We had a tragic loss of one of our Moms in a fatal car accident. It broke our hearts but made us realize how precious life is and how important each moment with your children really is. Her passing brought our group even closer together.
♥
My Cyber BFFs make me laugh everyday and I love them to pieces.
♥

Last year, I flew from California to Alabama to stay with one of my online pals. I had never met her in person. We had such a great visit! Spending time together in real life (IRL) was like we were old friends that just hadn't seen eachother in a long time.

This year, a big group of us met up for a girl's weekend in New York City. I flew to New Jersey and stayed with another one of my Cyber BFFs. We ended have having 8 of us all together. It was so easy meeting them in IRL and spending the weekend together. We wandered NYC, hung out at our Host's house and talked & laughed for hours. Everyone was bummed when our weekend was over. I don't know if I will ever get the opportunity to see some of these awesome ladies again!

People have told me that they think it is so weird that I would fly across the country to meet up with someone I have never met...but if you belong to an online group and have cyber BFFs too...you would totally get it.

Here are some pictures from our super fun weekend.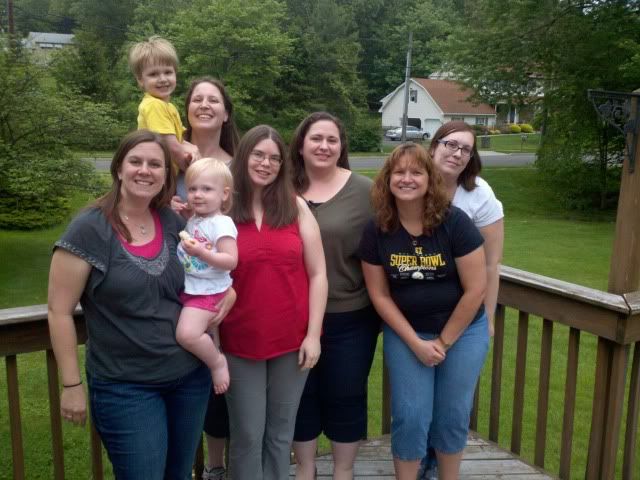 I
♥
Central Park!!
Cheers!!